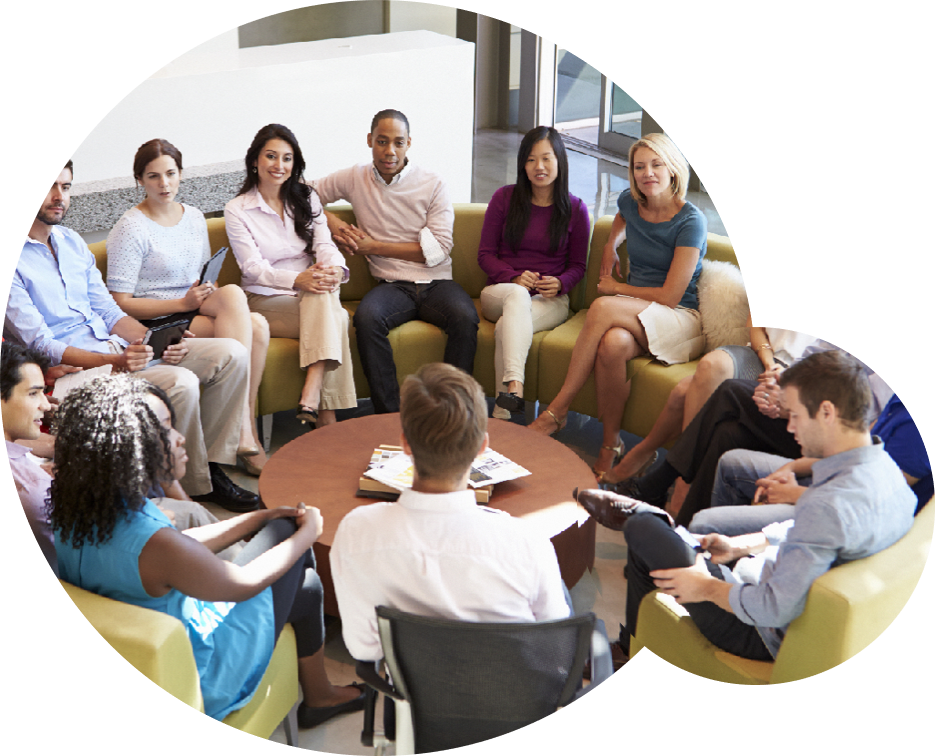 Attract the best STEM* staff and help staff thrive during times of social distancing
*Science, Technology, Engineering, Math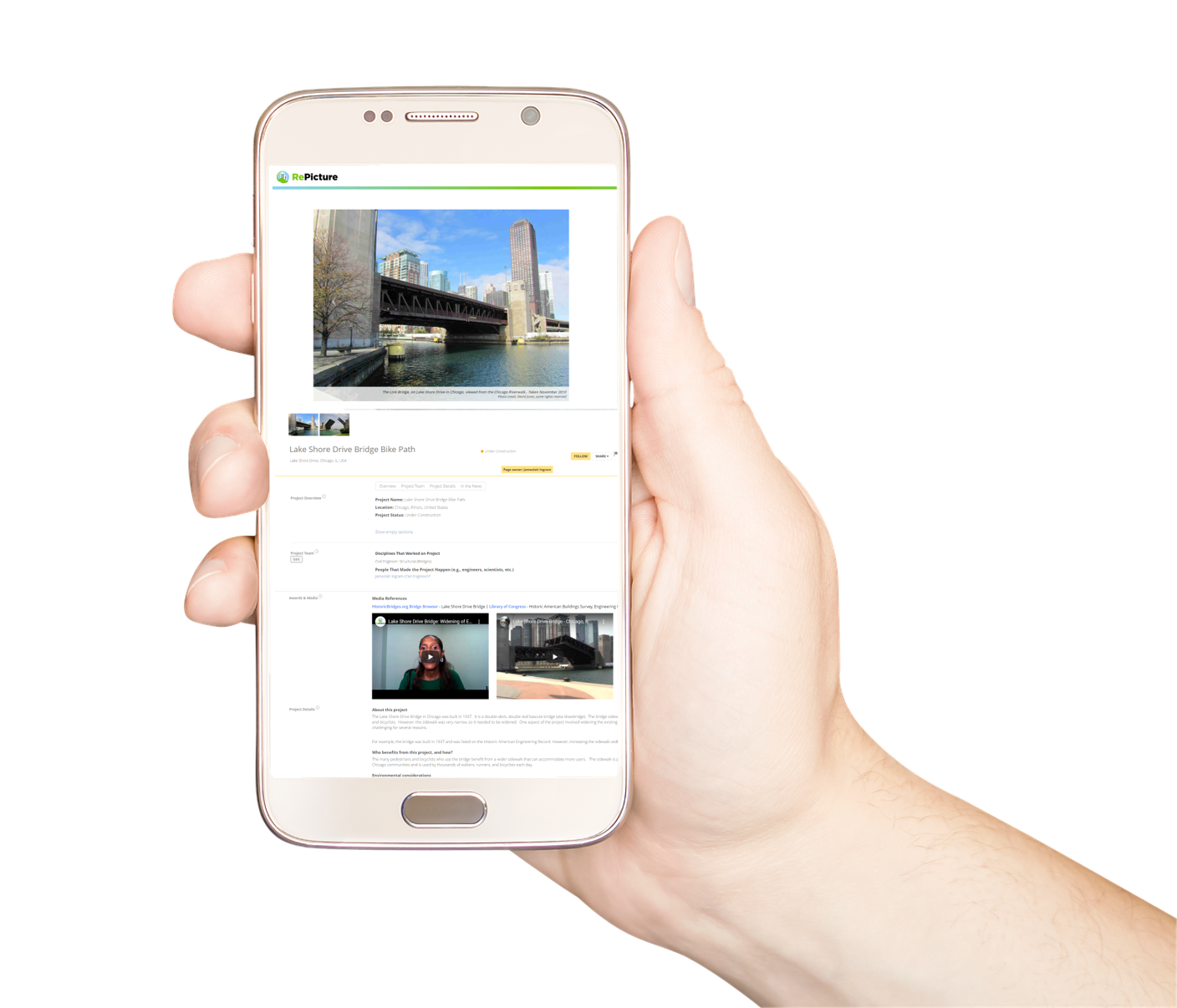 Get discovered by job candidates, regardless of your company size
During this time of social distancing, it may be hard to attract the best job candidates to your firm. If you are a small company, it may be hard to be "found" by job candidates. If you are a large firm, it may be hard to showcase specific technical expertise of interest to job candidates. With RePicture, job candidates outside your network can discover your amazing company culture and projects in their specific technical niche.
Demonstrate commitment to communities and diversity
Today's staff want to work for companies doing social good and supporting diversity. The projects you add to RePicture are used to help the next generation of diverse students understand their career options. Being part of the RePicture community demonstrates your commitment to these efforts.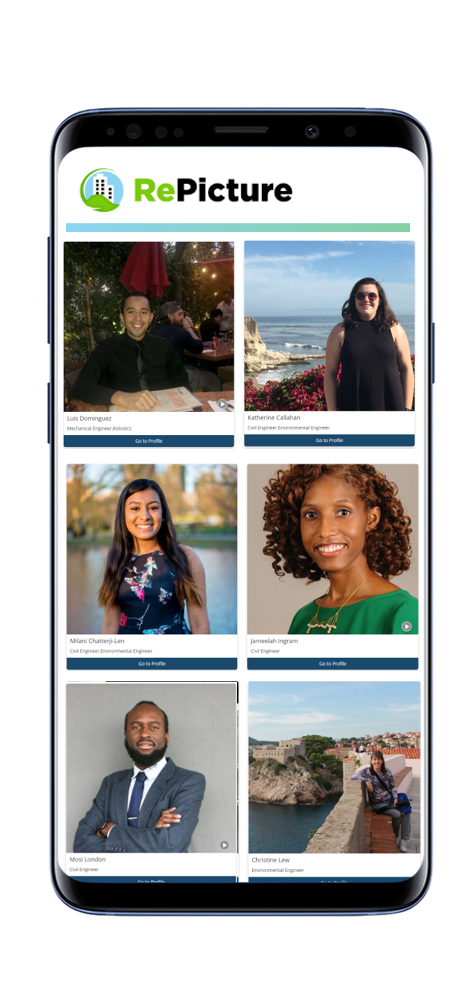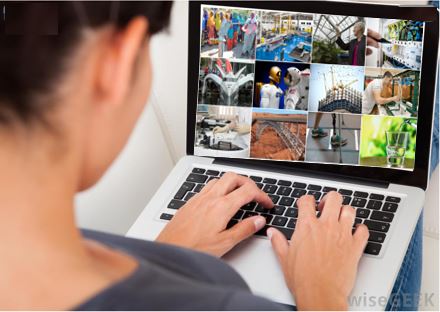 Resources to help your staff grow professionally, even while working remotely
Sometimes you need a little outside help to support your technical staff, especially STEM professionals from under-represented groups. This can be especially challenging during this time of remote working. We can help with consulting and presentations based on your needs.
"Your talk on mentorship vs sponsorship was one of everyone's favorite events in the office" – Emily
Connect with your future workforce
RePicture is being used by college STEM students nationwide. Showcasing your company and projects is an effective way to introduce your future workforce to your company.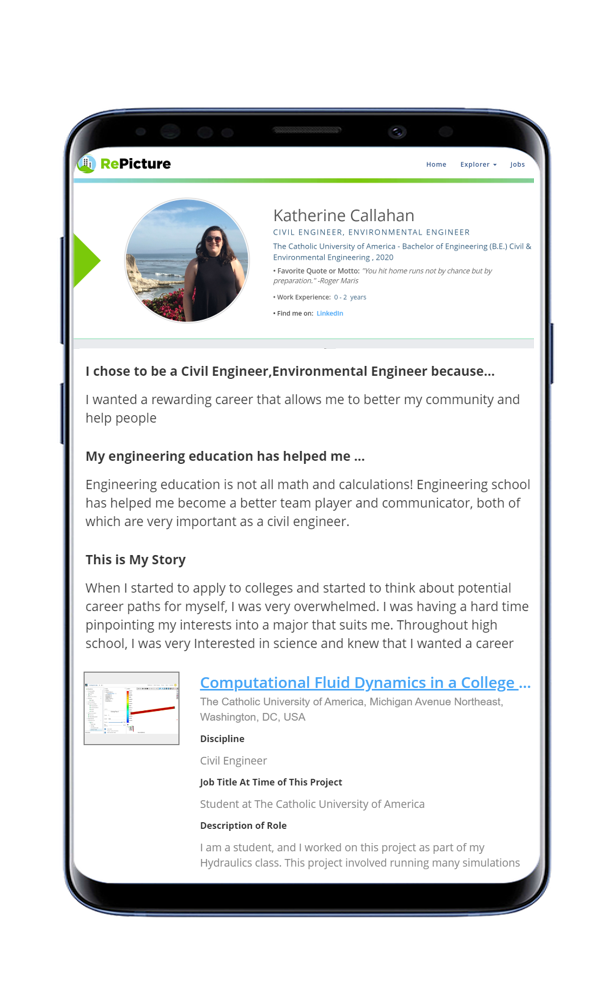 Questions? Contact us and we'd love to
talk with you
edu@RePicture.com